The November non-farm payrolls report far exceeded investor expectation and bolstered the perception that the domestic economy continues to grow more than a decade into this recovery. Payrolls were up 266,000 in November, well ahead of expectations. The reading follows a 156,000 gain in October. After revisions, the average pace of job gains in the last three months was 205,000. Notably, the resolution of the General Motors strike inflated the November payroll gain. Returning workers following a 40-day walkout boosted employment in motor vehicles and parts by 41,000 in November.
Nevertheless, the jobless rate fell to 3.5 percent, while the participation rate fell by just 0.1 percentage point to 63.2 percent. The small drop in the participation rate comes in the context of a strong advance in the second half of 2019, leaving an upward trend intact as firmer wage growth pulls potential workers off the sidelines. Greater labor supply serves to extend the expansion by keeping wage and inflation pressures in check.
Perhaps, one of the more encouraging aspects of domestic employment growth is how evenly distributed job creation has been across the country. The national unemployment rate is very representative of the individual states, with just a few exceptions. Among those states with unemployment higher that 4.5 percent (dark blue), the highest unemployment rate is in Alaska with a 6.6 percent. The others in this cohort top out at 5.5 percent, which is still reasonable by historical standards.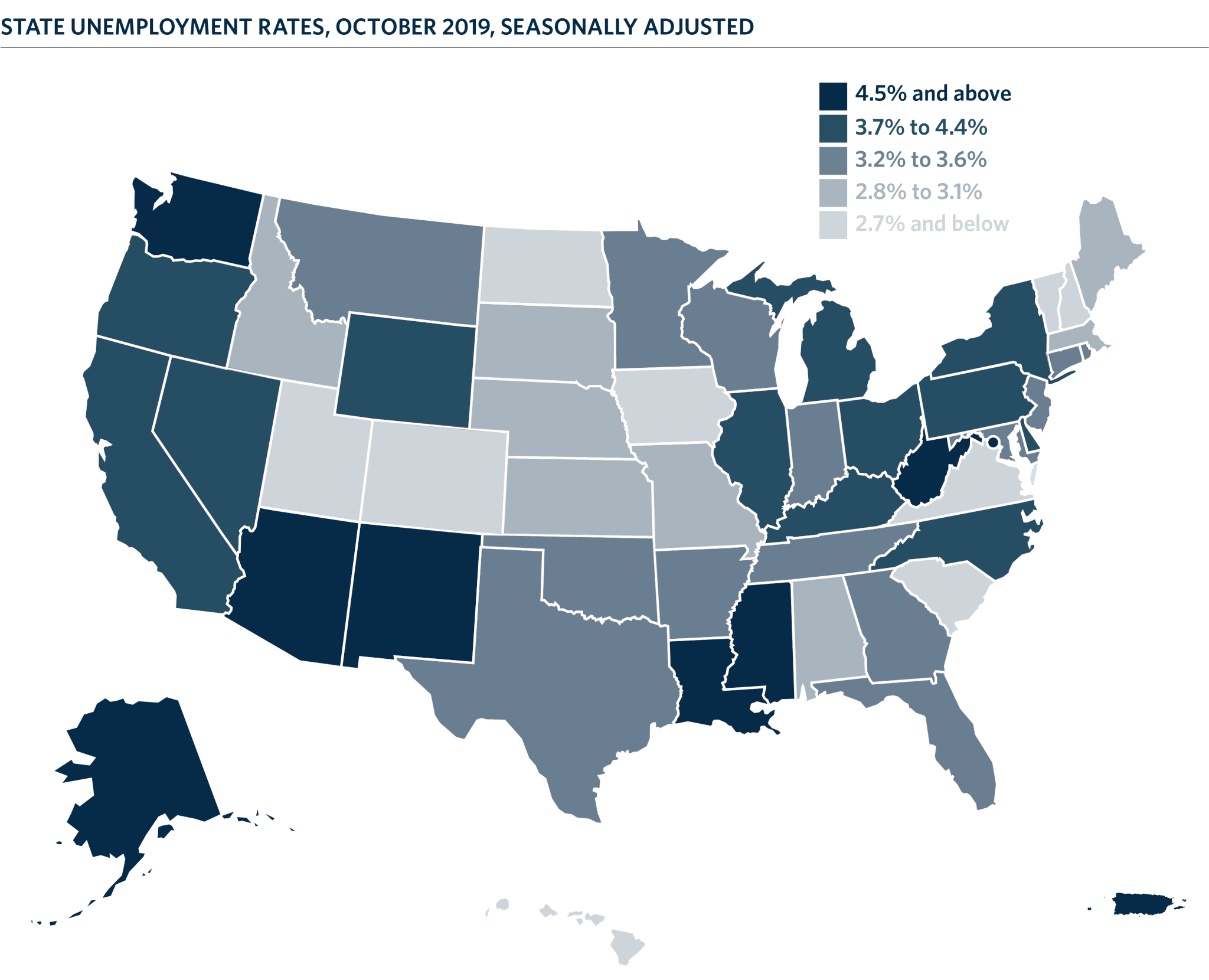 Source: U.S. Bureau of Labor Statistics