Investors of all types, including those that represent institutions, are clearly feeling more uneasy than they have in years. It isn't just the spike in stock market volatility that buffeted investors in the fourth quarter of 2018 (after a prolonged period of abnormally low volatility), but the magnitude of the swings that may be the culprit.
We researched the worst and best S&P 500 performing Decembers and Januarys since 1928. As shown in the chart below, December 2018 was the second worst performing December since 1928. And then we had the big bounce back in January 2019, which was the fifth best performing January since 1928. Talk about volatility!
We think that experience explains some of why investors are feeling uneasy. It also shows that while market volatility may prompt some investors to want to react, it is usually best for long-term investors to ride it out.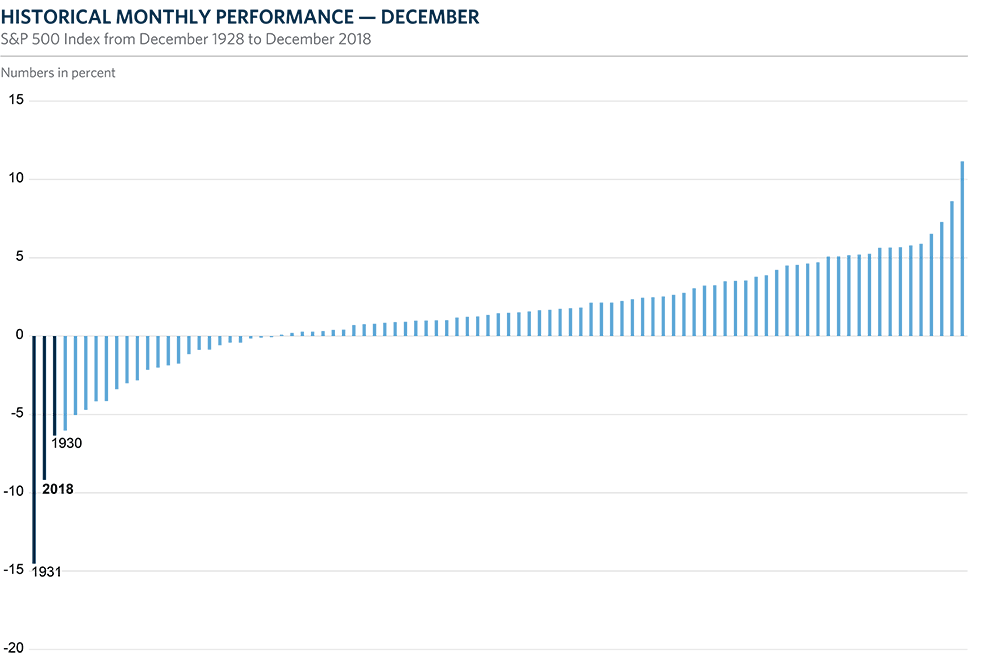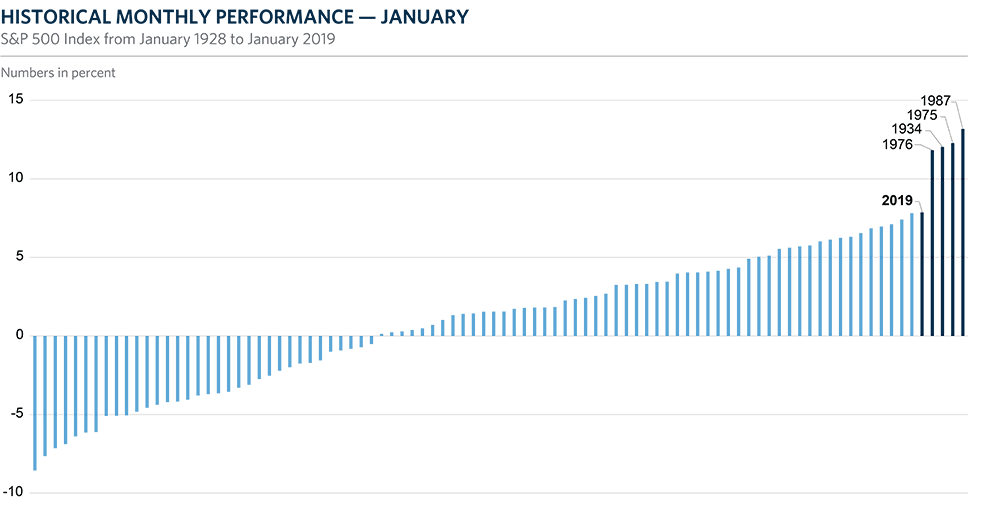 Past performance is not indicative of future results.
Source: S&P 500 Index, Bloomberg, Commonfund