ASSET ALLOCATION AND RISK | LOOKING BEYOND VOLATILITY
Our second Coffee Talk focused on asset allocation and risk, and the key factors and inputs that maximize the likelihood of achieving intergenerational equity. To assure that your investment policy statement (IPS) supports your mission requires thoughtful consideration of your investment objective, enterprise risk profile and capacity for illiquidity.
Tim Yates, President & CEO, Commonfund Asset Management, hosted this discussion with panelists, Joel Wilson, Board of Trustees, Valparaiso University, and Deborah Spalding, Co-CIO, Commonfund Asset Management.
---

---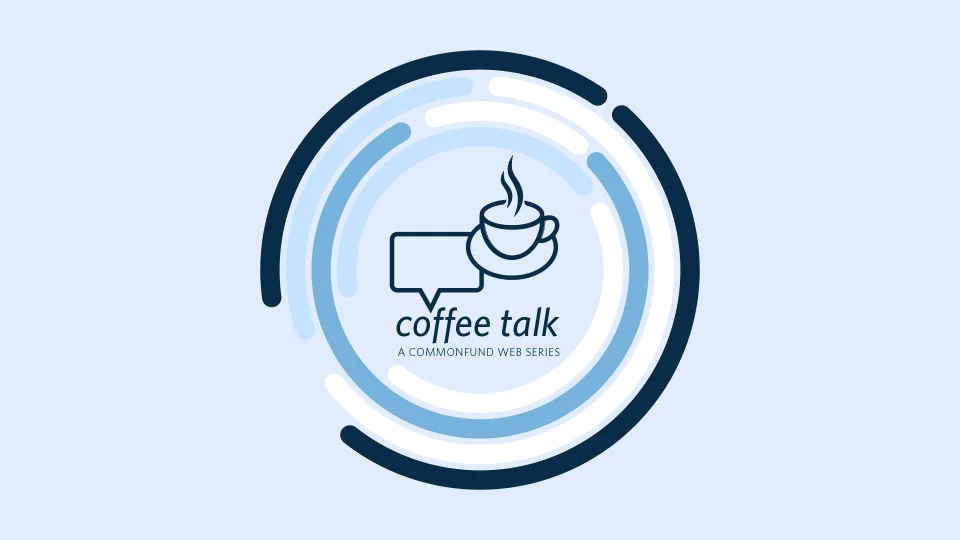 Contact us to learn more about Commonfund's Outsourced CIO services.
About Coffee Talk Web Series
Thirty-minute conversations with leading investors on best practices in nonprofit governance, policy and investment execution. This episode titled "Asset Allocation and Risk" was originally broadcast on September 29, 2021.
To view the first episode in the Coffee Talk series on Governance click here.
To view the third episode in the Coffee Talk series on Liquidity click here.
Interested in learning more? Contact our Outsourced Investing Team today by filling in the form below.