The dictionary defines a foundation as "an underlying base or support." Of course, there's another type of foundation, defined as "funds given for the support of an institution." Northampton Community College Foundation captures—indeed, epitomizes—both definitions.
Northampton Community College (NCC), which serves the greater Lehigh Valley in southeastern Pennsylvania, was founded in 1967. A sidelight to its founding: Originally, NCC was the vision of area dentists interested in establishing a dental hygiene laboratory. Fast forward to 2017, and that seemingly modest goal has blossomed into an institution with 35,000 students, two campuses and the Fowler Family Southside Center, 107 degree or certificate programs, and more than 2,500 noncredit classes.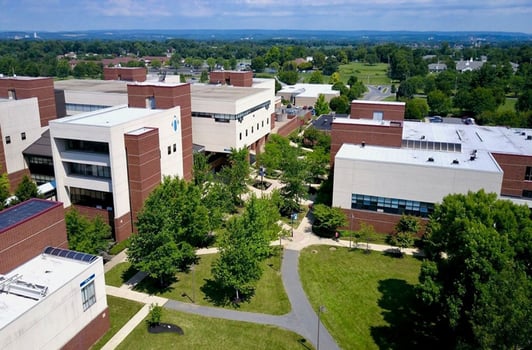 Just two years later, in 1969, NCC's namesake foundation was launched. Today, it stands as one of the oldest continuously functioning community college foundations in the country. It's also one of the largest. Its $50 million fund makes it the fifth largest endowment among community colleges—a component of the U.S. higher education universe whose importance has grown in recent years. According to The New York Times (August 28, 2017), 40 percent of 18 million U.S. undergraduates attend community colleges.1
The foundation is using its financial wherewithal to make a big difference at Northampton. The endowment encompasses more than 135 individually endowed scholarship funds, giving NCC the largest private scholarship program of any community college in Pennsylvania. In terms of capital programs, the foundation funded a residence hall—Northampton is one of the few community colleges to house students on campus—as well as a recent expansion of the same facility. The foundation is currently spearheading a campaign under the banner of "Transforming Lives." The initiative seeks to raise $15 million for the college's main campus in Bethlehem, specifically funding a new Center for Innovation and Excellence, developing a program of experiential (hands-on) learning and helping to close the financial gap for Pell-eligible students. Another phase of the drive has a goal of $2 million for scholarship support and experiential learning at the college's satellite campus in Monroe County.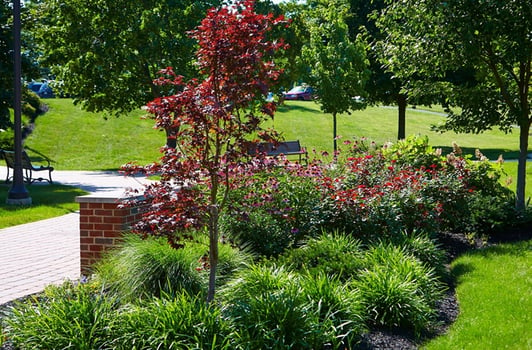 The Susan K. Kubik Tribute Garden is a two-acre site on the Bethlehem campus for quiet reflection, student gatherings and special events.
The bottom line success of efforts like these is measured in human terms, and by that standard the ROI is excellent. Ninety percent of NCC's graduates enter the workforce or go on to a four-year institution. Three of the last seven faculty members to receive Pennsylvania's "Professor of the Year" recognition for excellence in teaching are from NCC. In 2014, NCC became one of the first four colleges and universities in the country (and the only community college) awarded a "100,000 Strong in the Americas" grant by the U.S. Department of State to increase educational exchanges in the Western Hemisphere and strengthen U.S. relations with the countries of the Americas through student mobility. NCC was twice named a "Leader College" in the national student success initiative titled "Achieving the Dream."
The college was among the Center for Digital Education's "Top 10 Tech Savvy Community Colleges" in the country three years in a row (2014 – 2016). In 2014, NCC received a $10 million grant from the Department of Labor for workforce training in healthcare, advanced manufacturing and transportation. NCC's honors program helps academically advanced students achieve their fullest potential, and honors agreements with four-year colleges in Pennsylvania and other states include preferential application consideration. NCC doesn't forget about adults, either—a point of emphasis that was recognized when the college was named one of the 100 best community colleges for adult learners (a cohort that accounts for 40 percent of all college students) by Washington Monthly magazine.
Oh, yes, and the foundation has earned some recognition of its own, having been a six-time winner of Council for Advancement and Support of Education (CASE) awards—four Circle of Excellence awards and two Educational Fundraising awards. So, it's safe to say, all this bodes well for the future of Northampton Community College and the Lehigh Valley.
Mellow, Gail O. "How Half of College Students Live." The New York Times (New York edition) 28 August 2017: A17. Print.