Hundreds of thousands of plant species are scattered all over the earth, but if the plant world had a headquarters it might be the Fort Worth, Texas home of the Botanical Research Institute of Texas (BRIT®). Founded in 1987, BRIT is an international scientific research and learning organization focused on deepening knowledge of plants and the value they contribute to life. BRIT'S research has led to the discovery of new plant species, as well as new uses for plants in agricultural, economic, environmental, medical and social fields.
BRIT's commitment to environmental sustainability is reflected in its Fort Worth campus. The focal point is a 70,000-square-foot building, opened in 2011. One section of the building's roof is carpeted in plants native to the area. The innovative roof reduces cooling and heating needs, as well as rainwater runoff. Further efficiencies and energy savings are gained from a solar photovoltaic array, which covers the roof of the adjoining herbarium. The building is one of a handful in Texas to have won a LEED (Leadership in Energy and Environmental Design) platinum certification from the U.S. Green Building Council. The state-of-the-art herbarium holds about 1 million plant specimens from around the world, while BRIT's botanical library houses some 130,000 volumes, including many of historical significance. The campus has won widespread acclaim as a must-see stop for visitors to the Fort Worth area, and for local residents it is the site of a weekly green market from April to October each year.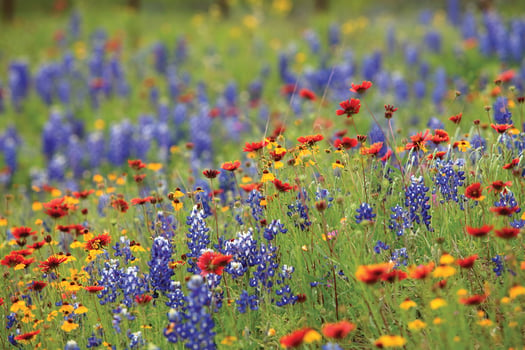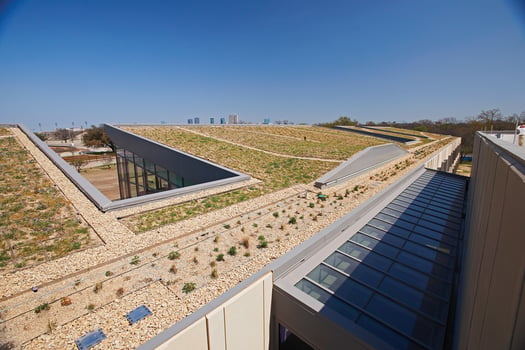 Beyond Fort Worth, BRIT researchers are involved in a wide range of projects around the world. Currently, researchers are delving into the biocomplexity of or chards, sustainable vineyards and biodiversity in Baja, California and conservation management in Jamaica. In addition, BRIT teams are documenting some 1,200 plant species, including 15 not previously known, in the Lyndon B. Johnson National Grasslands national park. Past efforts have taken BRIT research staff into the Peruvian Andes and Papua New Guinea—two of the greatest concentrations of biological diversity on Earth.
The BRIT press supports the institute's mission by disseminating scholarly research into a wide range of botanical topics. BRIT press also publishes The Journal of the Botanical Research Institute of Texas, a twice-yearly periodical featuring papers submitted from scientists around the world. The institute offers educational programs for children and teachers and, during the summer, Camp BRIT f or pre-K through 8th grade students.
At the Botanical Research Institute of Texas, the larger sense of stewardship and care for the environment that drives its mission is captured in the tagline the organization uses in its communications: "Plant to planet."
Top: BRIT researchers are at work around the world, but they also study wildflowers found in Texas. Right: The living roof atop BRIT's headquarters building is inspired by plants found in the plains of North Texas.