If a pioneer is the first to open new ways of thought and action, the Women's Foundation of Minnesota (WFMN) fits the definition perfectly. Founded in 1983, WFMN became the first statewide women's foundation in the nation. Today, it is one of the largest of more than 200 similar organizations operating at state and local levels throughout the U.S.
Another first: WFMN led the way by creating an initiative focused on young women (ages 12 to 24) and today partners with eight other organizations nationwide dedicated to advancing the interests of young women, particularly those of color. WFMN is a founding member of the The National Collaborative of Young Women's Initiatives, the first collaborative of its kind, which works to highlight issues of disparity, inspire action, and ignite change for all young women across this country. WFMN is also a founding member of the Women's Funding Network, an international alliance of more than 120 women's funds and foundations spanning 14 countries.

The WFMN Innovators program invests directly in the leadership, ideas, and solutions of young women and gender-expansive youth through micro-grants, leadership development, and individual coaching. Since inception of the program in 2018, WFMN has made 105 grants to 83 young women and gender-expansive youth, ages 16 to 24.
WFMN's founders were women from across the state representing a wide variety of backgrounds but a shared concern about two related issues: the small proportion of philanthropic support allocated to women and girls in Minnesota—then less than 3 percent—and the fact that what support there was did not address the need for long-term, systemic change. Originally established as a designated area fund of the Minneapolis Foundation, WFMN became a separate and independent 501(c)3 public charity in 1989 and in 1997 it reached its founding goal of $10 million in invested assets.

In 2019, WFMN expanded their mission to include racial equity, recognizing that their vision of gender equity was indelibly bound to racial equity and that the women's movement cannot be fully realized without centering the experiences of Black, Indigenous, and women of color. It was also in 2019 that WFMN published a whitepaper, Equity in Design: Applying an Intersectional Equity Framework to Accelerate Change, which featured their Intersectional Equity FrameworkTM. This approach considers how multiple intersecting identities interact with gender to shape women's lived experience and impact their access to opportunities. The framework broadened the foundation's research, grantmaking, public policy agenda and internal work to embrace gender, race, place and additional identities (including ethnicity, sovereignty, age, socioeconomic class, disability, LGBTQ+ and immigration status).

How WFMN does its work is an effective and efficient way to create change. Their activities are structured into five main areas: Research, grantmaking, strategic communications, cross-sector partnerships, and policy. Focusing on these areas is the surest way for WFMN to achieve the goal of systemic change instead of continually applying bandages to deep-seated inequities.

WFMN Senor Director of Communications, Jen Lowman Day, says "we work upstream through our policy agenda and by investing in advocacy to advance general and racial equity in terms of behaviors, attitudes and systems."
By listening to communities most impacted by inequities, together we will create a more just world—one that moves the experiences and ideas of communities at the margins to the center of our way forward.
— Gloria Perez, President & CEO, WFMN
Research is central to WFMN's work. One highlight is a biennial study, the Status of Women & Girls in Minnesota, which shows how Minnesota women and girls are faring in terms of economics, safety, health, and leadership. The foundation shares the data with partners, grantees, state agencies and others to leverage additional funding for innovative solutions and to close gaps the data reveal.

Another form of research is more qualitative: Deep listening sessions focused on communities experiencing the greatest inequities. WFMN then looks to these communities for solutions. "We know that community are the experts and know the best solutions to the often-systemic challenges and inequities communities face," Ms. Lowman Day says, adding, "These listening sessions also inform future grantmaking, policy investments and strategic communications."
WFMN also pays careful attention to what its grantees are saying. Gathering grantees together and listening to the issues they face often reveals areas that intersect with those raised in community listening sessions and is another input guiding future grants.

Grantmaking is central to WFMN's work. In response to the pandemic, for example, WFMN leveraged its responsive grantmaking infrastructure to launch the COVID-19 Women and Girls Response Fund to award a half-million dollars in emergency grants to organizations serving women and girls experiencing gender-based violence, older women, policy and advocacy, and women and girls who need short-term financial support for childcare, eldercare, food, housing, transportation, health, wellness, and safety from violence. Subsequently, WFMN expanded its half-million-dollar goal and more than doubled their investment in grantee-partners leading in their communities as first-responders in a crisis. In four rounds of grantmaking through this fund, WFMN has awarded more than $1 million to 80 organizations across the state to address the needs of women and girls experiencing gender-based violence, older women, and short-term financial support for everyday needs.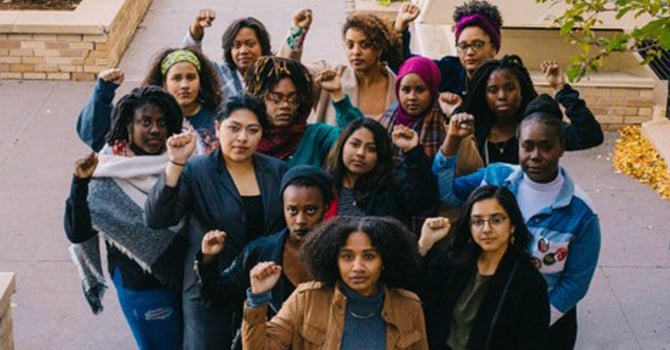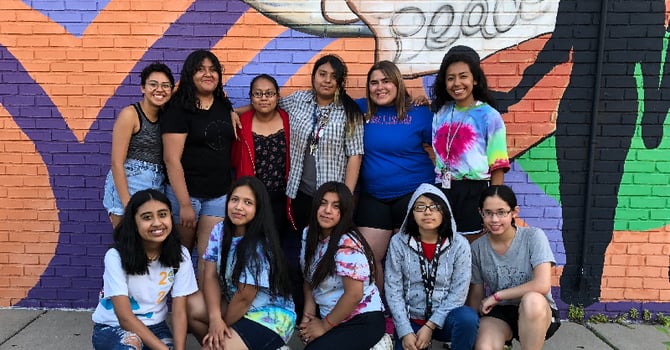 Cross-sector partnerships and relationship building with business, government, nonprofits, philanthropies, and private citizens are another opportunity to implement transformational change. A partnership with BestBuy, for example, helped the company look at its tech center programming through a gender lens and led to girls being invited into the center. An internship and mentoring program with BestBuy is a related initiative. A longer-term goal is increased representation of women and girls in Science, Technology, Engineering and Mathematics (STEM) fields.
Ms. Lowman Day underscores the importance of the WFMN's community-led approach as a grounding principle for everything the foundation does. "We are in a continuous state of co-creation in our programming with community leaders and grantee partners. We're always adapting to the moment," she points out. With that kind of thinking, it's a safe bet that WFMN will continue as leader, innovator . . . and, yes, pioneer.
For more information about WFMN, please visit wfmn.org.