George F. Keane, 91, of 7408 Eaton Court, Sarasota, FL, founder of The Common Fund, and noted philanthropic investment strategist, passed away Thursday, May 20, 2021, peacefully in the Spring Meadows facility of Trumbull, CT where he had spent time convalescing from a long illness.
An accomplished investment professional, George Keane started his career with ten years as an officer of TIAA-CREF, and three years as a member of the higher education consulting group at Peat, Marwick, Mitchell & Co.
He served as chief executive of The Common Fund from its inception in 1971 until he was named President Emeritus and Senior Investment Adviser in 1993; he retired in 1996.
After his retirement from The Common Fund, he had an active second career, serving as Chairman of Trigen Energy until the company was taken private in 2000. He served as a Director of United Negro College Fund for twelve years, and helped organize SCUUL, a special purpose liability insurance company for educational institutions.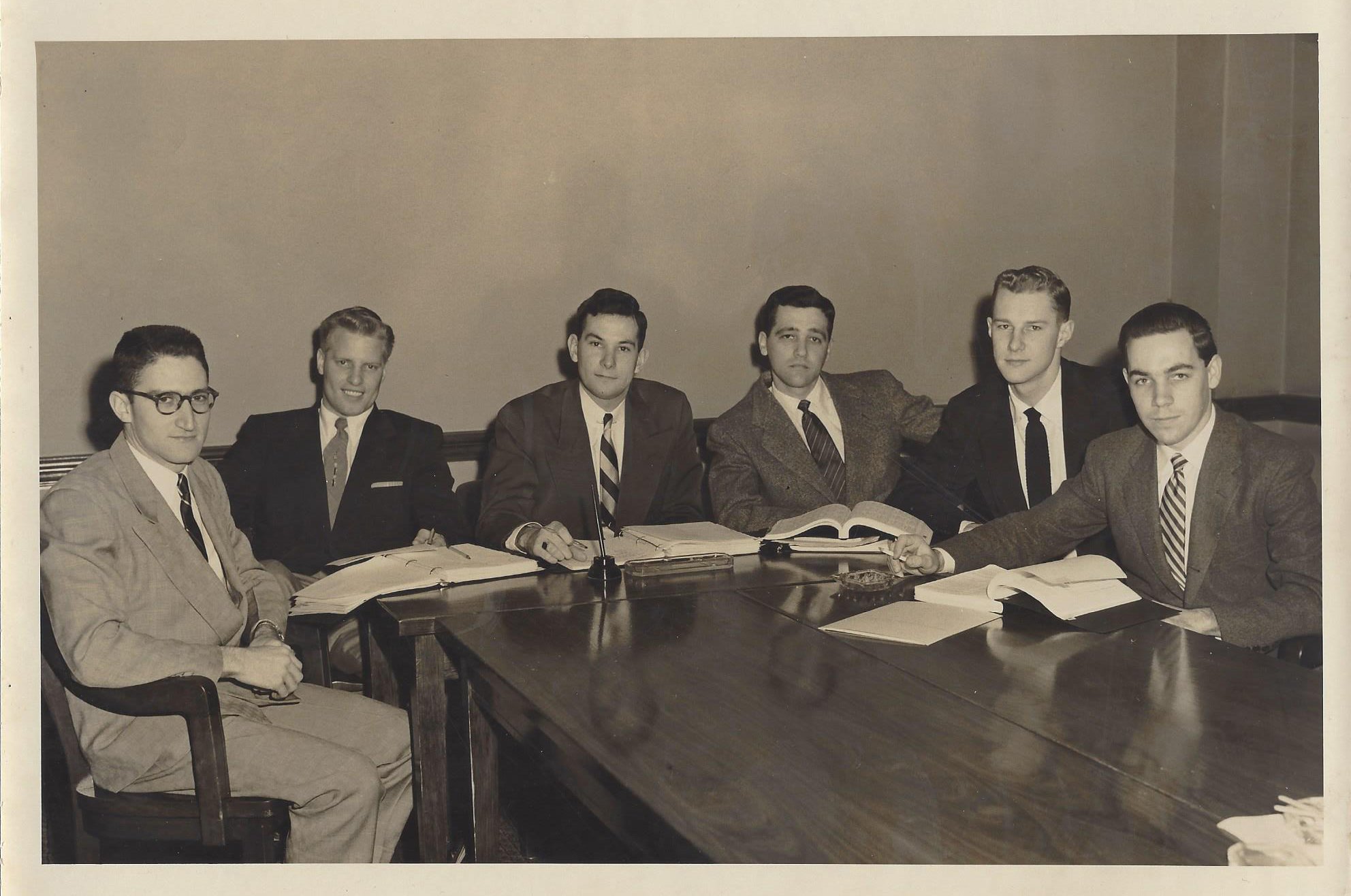 He served as a director of four mutual fund companies, a trust company, a steel company, a generic drug manufacturer, a co-generation company, and an oil & gas company. He was a member of the Investment Advisory Committee of the New York State Common Retirement Fund from 1985 to 2004, serving under three state comptrollers. After the dot-com bubble burst he advocated for the creation of a new index in place of the S&P500, and worked with Research Affiliates of California in the development of the Fundamental Index. He was a trustee, vice chairman of the board, and member of the finance committee of Fairfield University, and served on the Investment committee of the University of South Florida.
George F. Keane was awarded honorary doctorate degrees by Loyola University and Lawrence University for his contributions to higher education. He is the recipient of the Frederick D. Patterson Award for his service as a director of the United Negro College Fund.
With his non-profit Common Fund innovation, a concept he personally lobbied through congress to create, and started on a Ford Foundation grant with three people in the office in 1971, George F. Keane revolutionized the way colleges and universities invest their tuition and endowment money. Today, Commonfund, with headquarters located in Wilton, CT, is in its 50th year, employing over 150 people, serving more than 1,500 institutions, with $26 billion under management.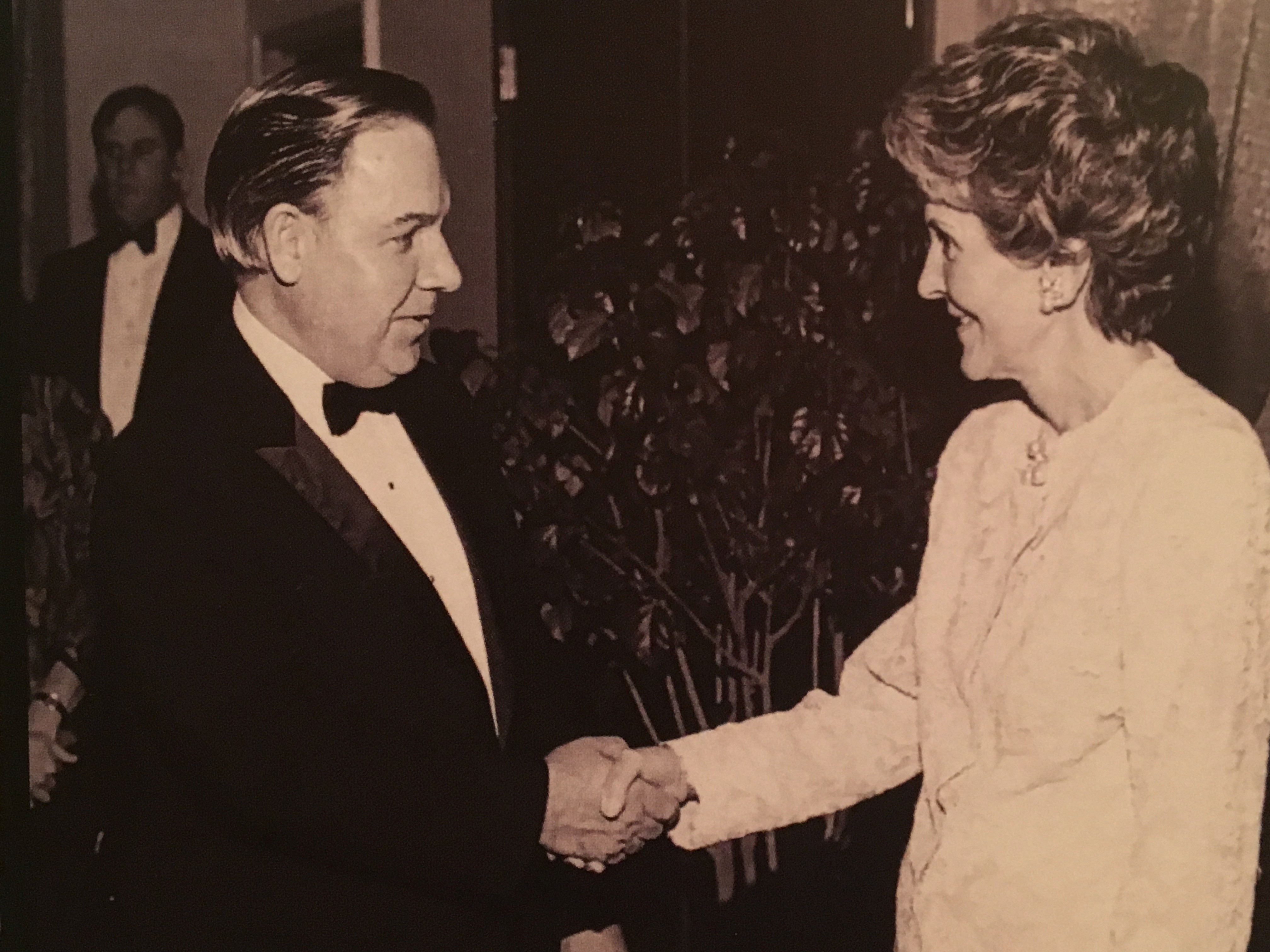 George F. Keane was born October 7, 1929 in Danbury, CT, son of the late Alexander Keane, a former singer and decorated war hero, and Anna Krebs Keane, a teacher. He had one older brother, James R. Keane, a history teacher and church organist who passed away in 1998.
George grew up in Danbury during the Great Depression, attending St. Peter's Catholic School on Main Street, followed by Fairfield College Preparatory School, and was among the first to graduate at Fairfield University, where he would later serve on the Jesuit college's board of trustees. He attended graduate school at the University of Pennsylvania where he met his first wife Winifred Harbert Keane of Wallingford, CT, a retired singer and composer.
George was a gifted singer in the John McCormick Irish tenor tradition. He sung with the Philadelphia orchestra under Eugene Ormandy, and even sang with the Dixie Chicks at a financial convention. He was hired as a soloist by several churches and local theater productions in his younger years. George and Winifred had three children together: Emmy and Grammy winning musician and composer Brian Keane (Bonnie Erickson) of Monroe, CT, retired businessman and author Geoffrey Keane, of Stratford, CT, and retired doctor of physical therapy Sheila Keane (Valerie Tamblyn-Mills) of New Castle, Australia.
The family settled in Westport, CT in 1958, in a house on Dover Road. George commuted to New York, but was heavily involved with his community in Westport. He was a little league coach. He organized the paving of Dover Road, was involved in community theatre. He shared a love for poetry and music, ping-pong, and the arts, and was an avid reader. He battled the affliction of alcoholism as a younger man, but was sober for the last 41 years of his life, serving as a leader and an example to others.
George married the late Renee Bacal, in 1982, who was also living in Westport. They were happily married until Renee's death in 2013. George F. Keane is survived by Renee's children Robbin Golas, (Gary) of Trumbull, CT, and performer and voice over artist Joshua Kane, (Abigail Feder-Kane) of New York City. George is predeceased by Renee's oldest child, Jeff Shwartz (Nancy), who died in November2020, and her grandson Maximillian Kane, who died in April of 2005.
George had a long and happy marriage with Renee. They lived on Juniper Road in Westport for many years, had many extended family events, traveled the world, and had homes in Tucson, AZ, Trumbull, CT, and Sarasota, FL.
In the 1980s, George F. Keane moved the headquarters of The Common Fund to Reef Road in Fairfield, CT, where The Common Fund was among the first businesses to have on site day care for employees' children, along with other business innovations. The Common Fund moved to the Post Road in Westport in 1994, where the building was named after George. He sought to integrate family and friends in his business, surrounding himself with people that he loved, and who loved him, and people who he helped, and gave a start to. He was known as an exceedingly generous and kind person.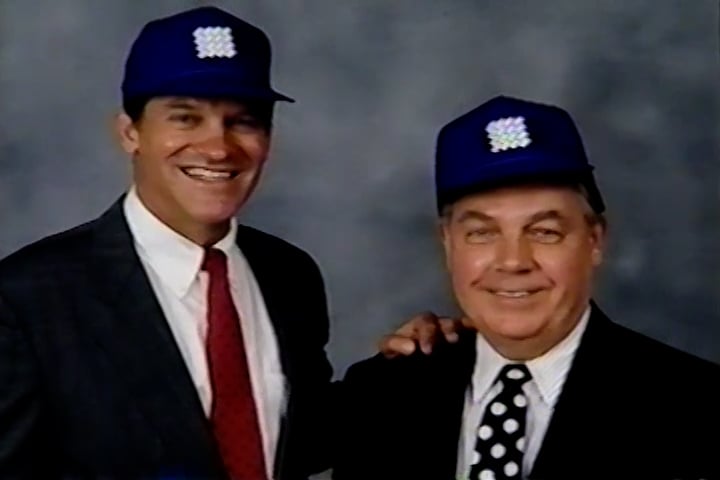 George had a sweet tooth, and always had a bowl of spice drops at the ready. He liked to have fun, whether it was at a rodeo, or a boat ride, or riding camels in Egypt. He established many close friendships in the many places that life took him. He lived well, ate well, loved well. He did not play golf real well, but loved that too as the world's most generous scorekeeper.
George was a patron of the arts, and an avid supporter of culture in his eventual home town of Sarasota, FL. too. He helped found the World Affairs Council, with his friend and golfing partner, Nat Coletta, which brought in interesting speakers from around the world. He was an avid supporter of the Sarasota Arts Council, the Asolo Theatre, and the opera.
As a generous and loving grandfather, George is survived by two lineal grandchildren: Wylder Keane, of Seattle, WA, Dylan Keane, of Monroe, CT, and a step grandson Chris Laskowski (Amy Schrader), of Seattle, WA; and Renee's lineal grandchildren: Tristan Golas (Grace Carmona) of Bealeton, VA, Elizabeth Golas, of Trumbull, CT, Amelia Shwartz of Bristol, CT, Alan Shwartz (Grace) of Manassas, VA, Zachariah Kane of New York City, and one great grandson, Taliesin Shwartz of Manassas, VA.
A Mass of Christian Burial will be celebrated on Wednesday May 26, 2021 at 10:30 AM at St. Peter Church, 104 Main Street, Danbury, CT. George F. Keane will be laid to rest alongside of his older brother, James R. Keane, and his parents Alexander Keane and Anna Krebs Keane in St Peter's Cemetery in Danbury CT. immediately following the service.
There will be a celebration of life event at some point later in the year to be announced.
In lieu of flowers, donations can be made in George F. Keane's name to the American Cancer Society, or to The United Negro College Fund.